Dining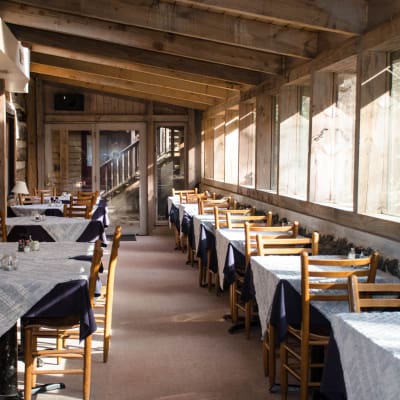 Enjoy observing the indigenous wildlife while you eat our country breakfasts, served daily.
And since we are an Inn, we also offer dinners throughout the week.
All dinners require 48-hour notice.
We are able to accommodate many dietary restrictions and preferences, so please ask.
---
Beer and Wine.
We Support Local.
Wine Selection:
Beer Selection:
Assorted Seasonal Selections
Breakfast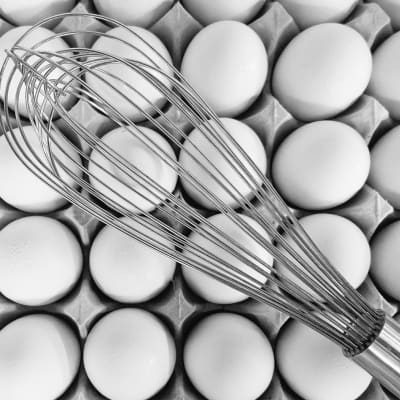 Included in Room Rate.
Imagine starting your morning in our glass-walled dining room with a steaming mug of coffee (or tea) and watching the morning activity in the chipmunk lodge located under the ferns.
Our full country breakfast is served from 8:00 to 9:00 a.m. and usually includes:
made-to-order eggs,
sausage or bacon,
buttermilk biscuits,
fresh fruit,
fruit juice, and
endless coffee and/or tea.
Depending on the day of the week, we have also been known to whip up some French toast, custardy frittata, and made from scratch pancakes, using Wade's Mill ingredients.
Winter Weekends 2019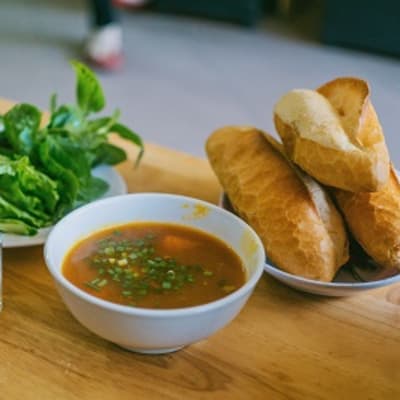 January, February, and March 2019
For your convenience, we will provide dinner for you both nights (Friday and Saturday) of your stay during our winter months in January, February and March.
Cost of dinners included in Winter Weekend Rate.
Friday Night Dinner
Soup Bar with warm bread (Vegetarian and Meat Options)
Open 6pm - 8pm.
Saturday Night Dinner
Sit-Down Dinner @ 6pm
Salad, bread, Entree with two sides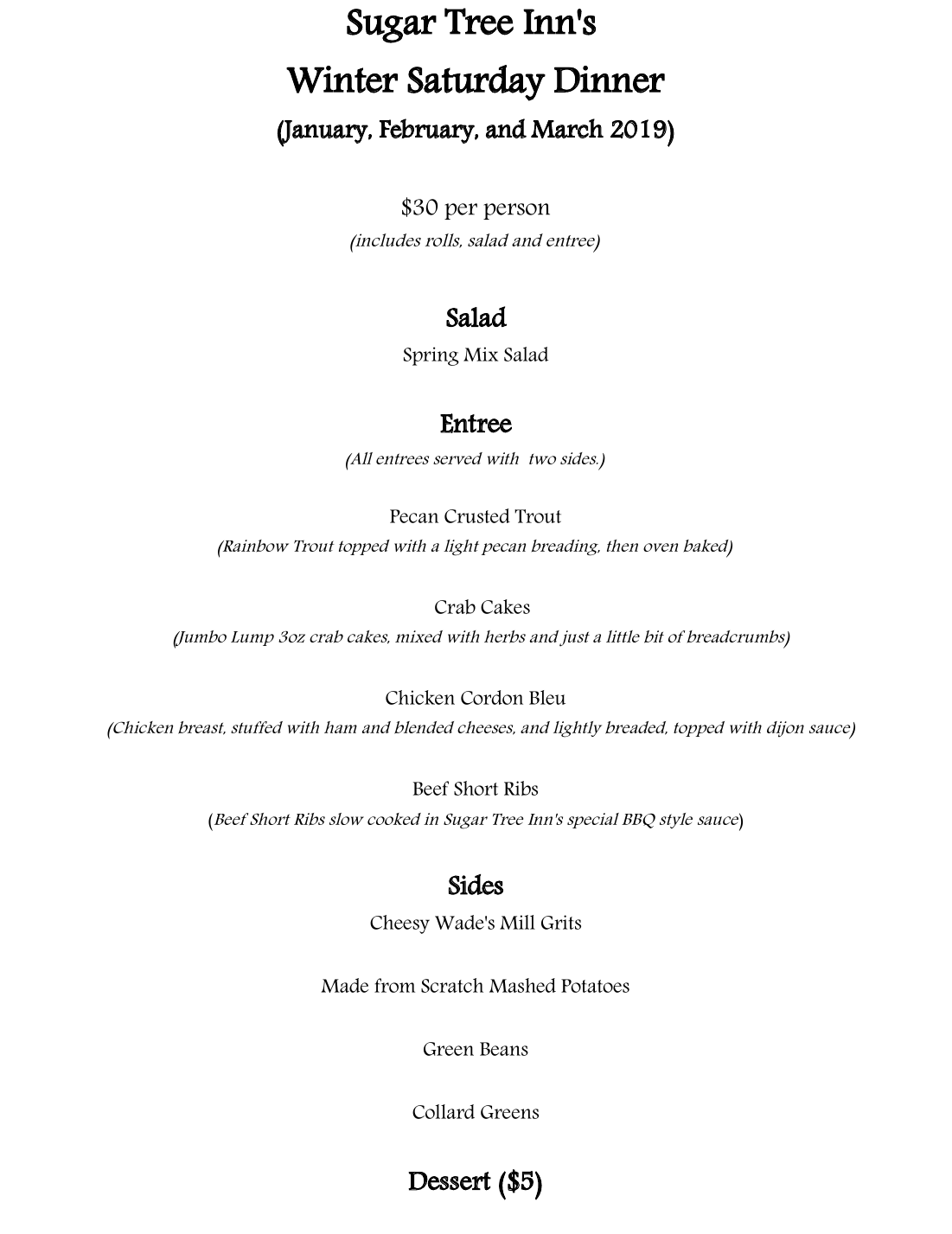 Venturing Out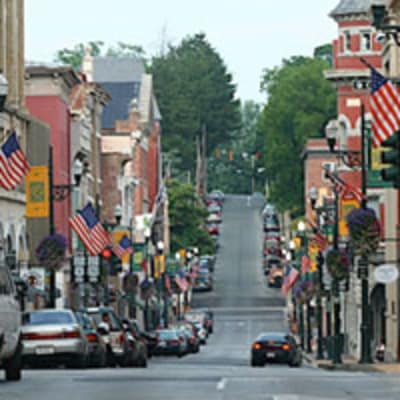 For those of you that prefer to get out, there are plenty of good restaurants. Below are the closes to us:
Gertie's Country Store and Deli: Great BBQ. Great Burgers. Great Fries. (4 miles)
Edelweiss: Traditional German Fare. Live music Wednesday, Friday, Saturday and Sunday. (13.2 miles)
Frank's Pizza, Pasta, and Subs (Fairfield): Their name says it all. P.S. Their sub bread is crunchy and soft in the middle, just like traditional baguette should be. (10.5 miles)
If you are looking for more, Lexington and Staunton abound with choices and are both equidistant from us, approximately 30 minutes. Just let us know what you are interested in and we'll be happy to help.