Dining
Enjoy observing the indigenous wildlife while you eat our country breakfasts, served daily, or dinners, served Monday through Saturday. We are able to accommodate many dietary restrictions and preferences, so please ask.
Check out our new Friday/Saturday Dinner Menu!
Also of note, we are proud to offer select Rockbridge wines, and Devil's Backbone beer.
Breakfast
Imagine starting your morning in our glass-walled dining room with a steaming mug of coffee (or tea) and watching our resident deer feed.
Our full country breakfast is served from 8:00 to 9:00 a.m. and usually includes fresh fruit and biscuits, made-to-order eggs, sausage or bacon, and baked oatmeal. Depending on our guests, we have also been known to whip up some French toast, breakfast casseroles, and made from scratch pancakes.
Dinner
We offer dinner to our guests Monday through Saturday.
Advance reservations are required for all dinners. Please let us know if you have any dietary restrictions, and we will be happy to accommodate you.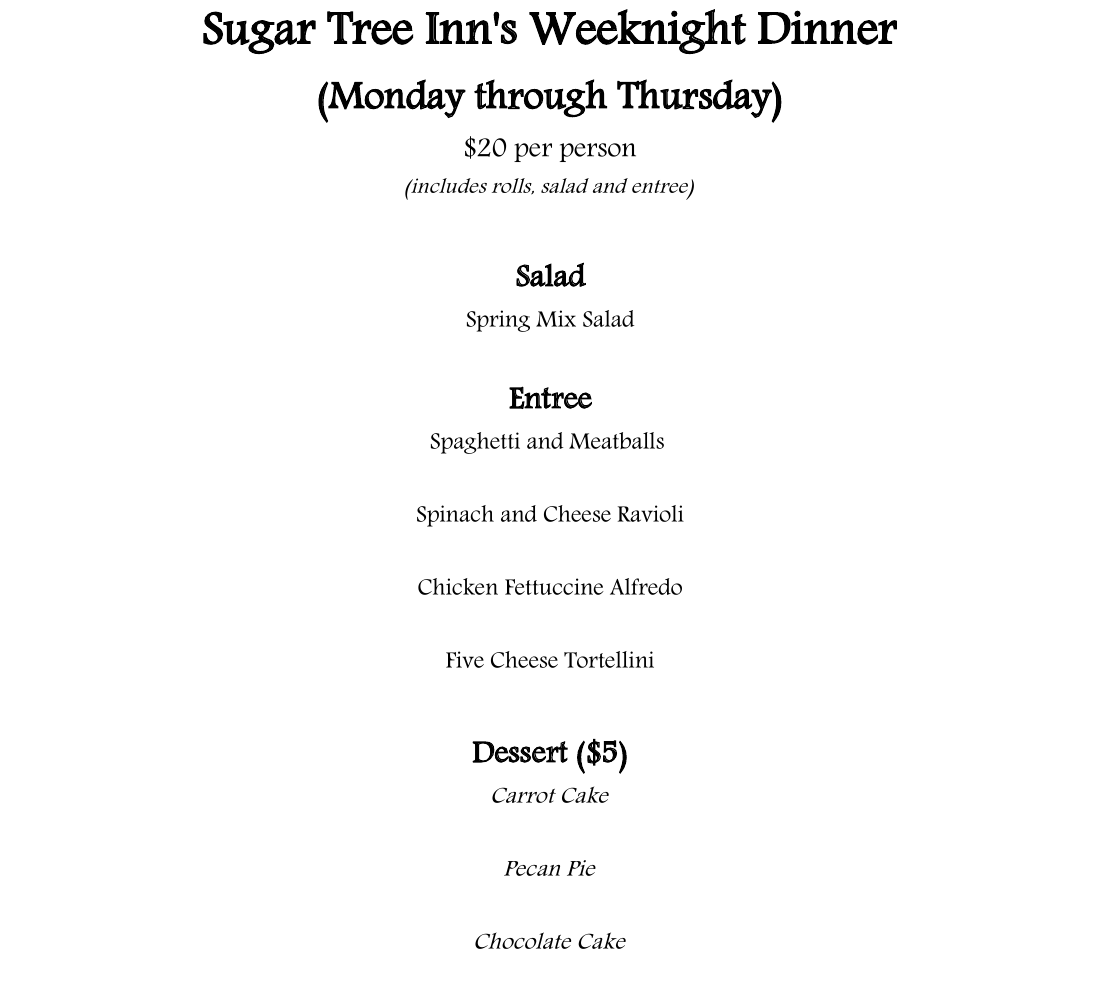 Snack Basket
For those day outings, a late arrival, or just a quiet 'little something' in your room, we can provide a tasty snack basket that includes smoked salmon, summer sausage, various cheeses, crackers, pretzels, cookies and fruits.
Venturing Out
For those of you that prefer to get out, there are plenty of good restaurants within a 15 - 30 minute drive through the beautiful Shenandoah Valley. Whether it be fine American cuisine, German, Italian, Japanese or just a great sandwich at the local country store, we will be happy to help you find one that perfectly suits you!