Winter Weekends 2019
January, February, and March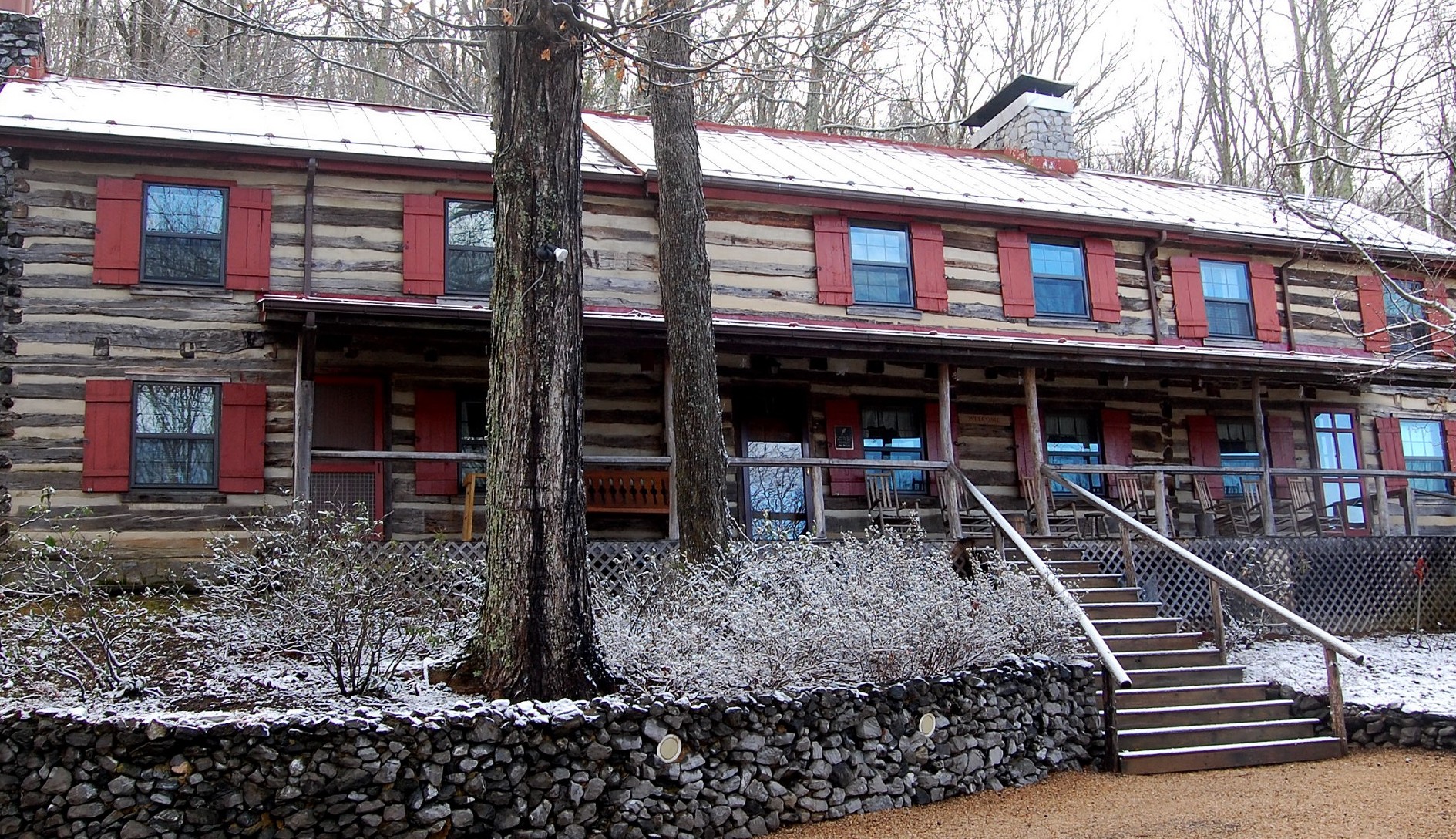 This winter Sugar Tree Inn will open the Lodge and private St. Mary's Cabin so you can experience the tranquility of our Blue Ridge Mountain winters.
Arrive on Friday and enjoy our Soup Bar that evening between 6pm and 8pm. Eat when you want.
Saturday morning join us for our full country breakfast, then have the day to yourself. Go for a hike. Take a nap. Drive around. Just be sure to be back here by 6pm when we'll serve our sit-down dinner with a salad, bread and your pre-selected entree with two sides. As always, local beer, wine and dessert will always be available. After dinner socialize in front of the Lodge fire with other guests, or retreat to your room for a quiet night in front of your fire.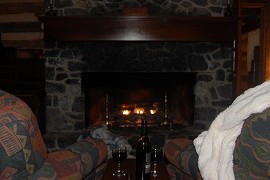 Then, before you head out Sunday morning, we'll fill you up one more time.
Leave full, but rested and refreshed from your winter mountain getaway.
All rooms are king beds with private baths and private entrances. Two rooms have whirlpool tubs and the Lodge rooms all have wood burning stone fireplaces.
Winter Weekend Rates start at $218 a night, plus tax.
All-Inclusive Package Includes
Breakfast every morning.
Dinner every evening.
Bundle of firewood in your room.
Lodge Keurig with assorted coffees and snacks.
Peace and quiet.
Rates start at $218 a night, plus tax.
Rustic Mountain Romance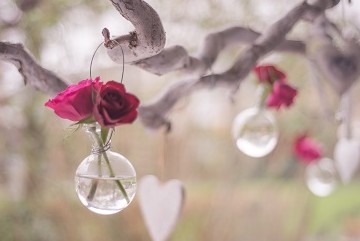 Here's how we do romance mountain-style!
Additional firewood. (Only during fire season. Unless you are in St. Mary's Cabin, which is gas logs. Sorry guys.)
Seasonal bedside floral arrangement from a local florist.
2 oz bottle of Sitronu bath salts. (Sitronu makes small batch, hand-blended, natural bath products.)
Assortment of misfit artisan chocolates from Cocoa Mills. (Misfit, as in, the truffles that didn't look quite so perfect. But we believe that even misfits need love AND they still taste amazing!)
Chilled champagne. (A Brut along the lines of Barefoot Bubbly brand, delivered to your room at your choosing. A reasonably priced, quality product.)
Breakfast-in-bed! Eggs Benedict with fruit, coffee, and juice delivered to your door at 9:30 am the morning of your choosing. (That's right, we let you sleep in a little AND you get room service.)
Package Price: $113, plus tax. (Price may vary slightly based on product availability.)
Additional Details/Restrictions: Package only available with a 2-night stay in a King-Size bedroom.
Package Includes:
Additional Firewood
Seasonal Bedside Floral Arrangement
Bath Salts
Artisan Chocolates
Champagne
Breakfast-in-Bed
Package Price: $113, plus tax.
Rockbridge County Wine Tour
$85 per person*
Experience Rockbridge County by way of its three award winning vineyards.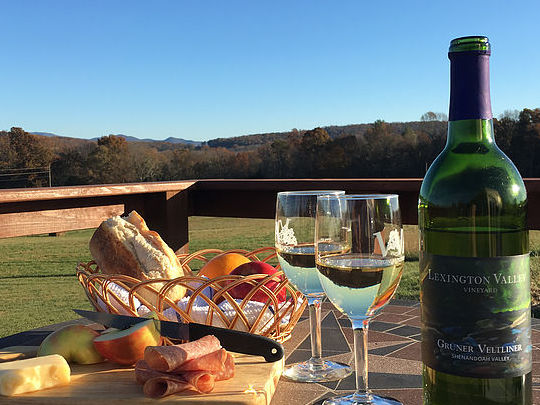 Lexington Valley Vineyard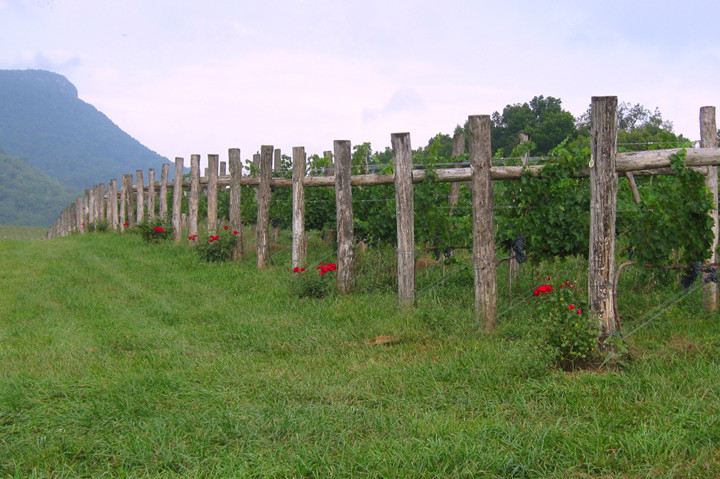 Jump Mountain Vineyard

Rockbridge Vineyard
After your full country breakfast on Saturday morning, relax with a chauffeured tour (provided by E'S-Y Rider Cab) of Rockbridge County's three vineyards, set among the Blue Ridge Mountains and Shenandoah Valley farmlands. We'll supply you with a picnic lunch, including sandwiches from local gem, Gertie's. Lunches pair perfectly with the wines you will sample, and can be enjoyed with any of the picturesque views at the three vineyards. For your convenience, an insulate lunch tote is provided and doubles as a wine bag to collect your spoils from the day.
On the day of the tour, receive exclusive deals at each vineyard and simply pay for your new favorite wines as they are discovered.
Each vineyard has a unique approach to wine making and a wonderful story to tell. Pair that with beautiful views and how can you resist? So, grab your friends and belly up to the bar.
PRICING (Based on Tour Group Size):
Two (2) person group = $152 per person
Four (4) person group = $103 per person
*Six (6) person group = $85 per person
---
WINE TOUR NOTE:
Advanced reservations required.
Tasting Fees included.
Tours Saturdays only.

Over six (6) person group, please call.
Call or email specific questions.
Sugar Tree Inn's EXCLUSIVE tour includes:
Award winning vineyards
Chauffeured tour
Picnic lunch
Insulated lunch tote/wine bag
Exclusive discounts/offers
Tasting Fees included
ONLY $85 per person.*
Tours Saturday only.