Sugar Tree Inn Thanksgiving 2018
Wednesday, Nov. 21 - Saturday, Nov. 24*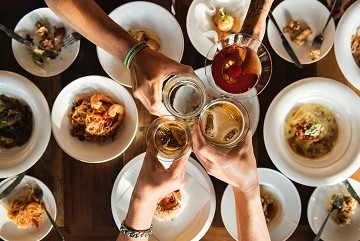 Escape to Virginia's Blue Ridge Mountains for four days and three nights of crisp mountain air, delicious home-cooked food and our own brand of familial hospitality.
Arrive Wednesday evening, November 21, to a warm meal of soup and salad waiting for you in our Tavern.
Thursday morning we will begin the day with our signature country breakfast, followed by an appetizer lunch, and then a traditional family style Thanksgiving dinner.
Friday morning we'll have a lighter breakfast of baked goods and fresh fruit. We'll prepare to-go lunches for everyone featuring left-over ham or turkey sandwiches with plenty of extras. Friday night dinner will be a Make-It-Your-Way Potato and Chili Bar, which will include both sweet and russet potatoes and various toppings including but not limited to meats, cheeses and vegetables.
Saturday morning, we'll fill you up and send you on your way with a full belly of our turkey hash, but egg options will also be available.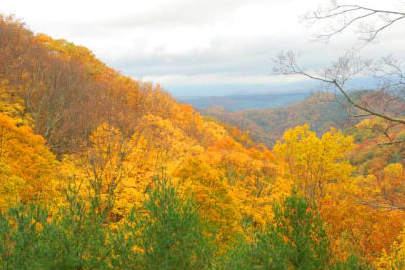 Package, including lodging, food and applicable taxes, start at $786.63. Price varies based on room selection. (Promo Code: THANKSGIVING) Limited availability, so book early.
View Full Details and Schedule>>
*Saturday, November 24, 2018 is available at the discounted rate, if you'd like to stay an extra night, but please be advised we will not be serving dinner that evening and Sunday, November 25, 2018 breakfast will be lighter fare.
All Inclusive Package Price
Discounted Lodging
All meals provided*
Complimentary Appetizers
Traditional Family-Style Thanksgiving Dinner
Free Split of Champagne or Sparkling Cider
Left-Over Ham/Turkey Sandwiches
Souvenir insulated tote
Package starts at $786.63!
Rockbridge County Wine Tour
$75 per person*
Experience Rockbridge County by way of its three award winning vineyards.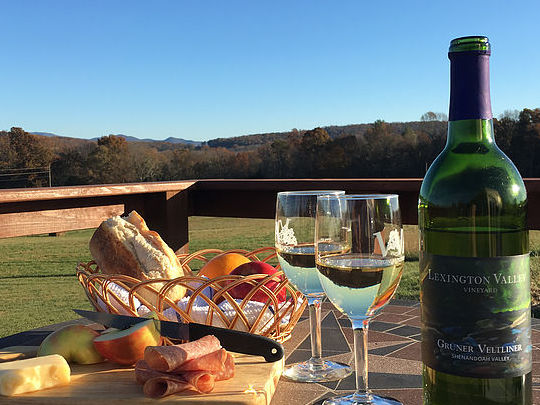 Lexington Valley Vineyard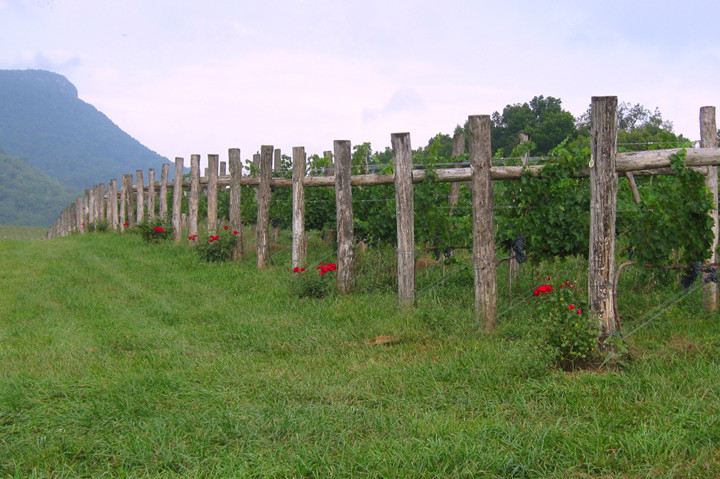 Jump Mountain Vineyard

Rockbridge Vineyard
After your full country breakfast on Saturday morning, relax with a chauffeured tour (provided by E'S-Y Rider Cab) of Rockbridge County's three vineyards, set among the Blue Ridge Mountains and Shenandoah Valley farmlands. We'll supply you with a picnic lunch, including sandwiches from local gem, Gertie's. Lunches pair perfectly with the wines you will sample, and can be enjoyed with any of the picturesque views at the three vineyards. For your convenience, an insulate lunch tote is provided and doubles as a wine bag to collect your spoils from the day.
On the day of the tour, receive exclusive deals at each vineyard and simply pay for your new favorite wines as they are discovered.
Each vineyard has a unique approach to wine making and a wonderful story to tell. Pair that with beautiful views and how can you resist? So, grab your friends and belly up to the bar.
PRICING (Based on Tour Group Size):
Two (2) person group = $142 per person
Four (4) person group = $93 per person
*Six (6) person group = $75 per person
---
WINE TOUR NOTE:
Advanced reservations required.
Tasting Fees included.
Tours Saturdays only.

Over six (6) person group, please call.
Call or email specific questions.
Sugar Tree Inn's EXCLUSIVE tour includes:
Award winning vineyards
Chauffeured tour
Picnic lunch
Insulated lunch tote/wine bag
Exclusive discounts/offers
Tasting Fees included
ONLY $75 per person.*
Tours Saturday only.
Military Discount
For your service. Past and Present.
15% off room rate.
NOTE:
Mention at time of booking.
Enter coupon code, if booking online.
Area Packages
More Details to Come, so Stay Tuned....
Carriage Riding through Lexington
Trail Riding through the mountains
Explore Natural Bridge Caverns and Park
Indulge your fears with Lexington's Ghost Tour
Travel back in time at Dinosaur Kingdom II