So, you made it through the holidays with minimal damage. Congratulations! But in the back of your mind, there is pressure building again. You know it's coming. It's just around the corner. You try to ignore it, but you wake-up sweating in the middle of the night, heart racing. Do I buy that special someone chocolate? Roses? Too cheesy? Too expected? Do I make my partner dinner? Take him/her out? Valentine's Day. The pressure to be romantic.
WHAT DO I DO?!?!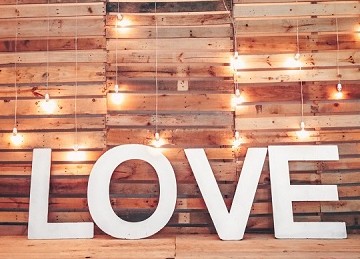 Source: Photo by Swapnil Deshpandey from Pexels
Quality Paves the Way for Romance.
Well, around here, we are big fans of quality, quality food, quality time and we believe that spending quality time with a person, paves the way for romance. So, Valentine's Day, for us, is about taking a step back from the everyday routine and being able to laugh and reconnect; spending quality time together. I know, cue eye-rolling. Spending quality time with someone may sound trite, but I find it is fundamental to romance and one of the hardest things to do, especially in today's world where I'm constantly being bombarded with notifications and announcements and updates. Sometimes it's compulsory, I just have to look. Then after the compulsion, there is the anxiety of I must act now because I won't be able to relax again until I have completed whatever task I was notified about. But every now and then I try to take a step back and think about how important all that binging really is. Some of it is important. Yes. Some of it requires my immediate attention. Yes. But all of it? Is it more important than those pleading eyes looking up at me? Is it more important than having a face-to-face conversation with my husband? Not usually.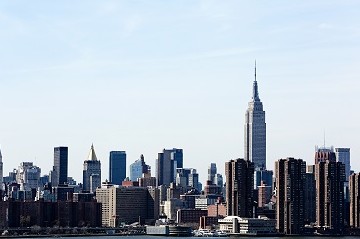 FRIENDS Tie-In Reference.
I know I'm dating myself here, but I was a die-hard Friends fan. I watched all the episodes, I collected all the DVDs. So much of the dialogue is locked away in that forever part of my brain that everyday moments in my life trigger correlating scenes from the show. I know, kind of funny, kind of sad, but there it is. The scene that comes to mind know is later in the series. Monica and Chandler are married but they are living apart most of the week because Chandler worked in Oklahoma, while Monica remained in New York. Anyway, because of scheduling conflicts, the two weren't able to see each other that weekend and Monica complained to Joey, the best friend, about how she missed Chandler and wished she could see him. During the scene, Joey simply stated, "So, Chandler isn't worth the price of a plane ticket. Interesting." Joey's surprising insight stopped Monica and gave her enough pause that she re-evaluated her situation and, spoiler alert, ended up flying to Oklahoma to be with Chandler for the weekend.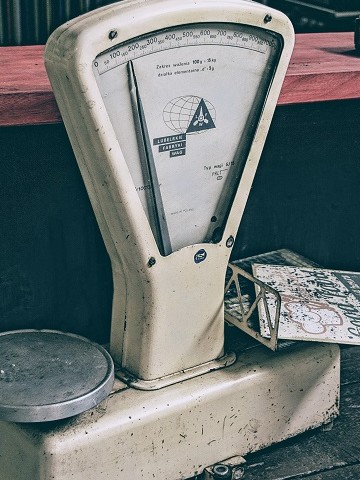 Source: Photo by Luka Siemionov from Pexels
The Joey Equation.  It's All About Balance.
Now, I'm not advocating spending money on airfare to prove your love, but Joey's simple view of the matter always stuck with me. Is __(A)__ worth more to me than __(B)__? Essentially, is __(A)__ more important than __(B)__? It's a simple but effective equation for me. Is responding to this email right now worth more to me than my husband? Usually, the answer is no. So, then what? The next question is how do I show my husband that worth? And for me, us, the answer is by putting down my phone or stepping out of the office, looking him in the eyes and talking to him. Spending quality time with him, even if it is just 10 minutes. Quality, for me, is being able to focus my full attention.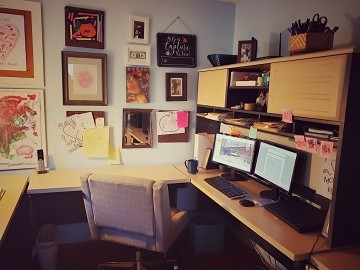 Applying the Equation.
I don't get it right all the time. In fact, most days I feel that I failed miserably. As new business owners and the parents of small children, sometimes the stress of who and what is more important than the other at that moment is crippling. Sometimes I spend the whole day in the office, obsessively refreshing emails and checking these numbers or those, analyzing our Analytics. I feel like if I miss one thing then our house of cards will fall. The constant pressure in the back of my head is: Will we be able to make this work? And after two years, I still don't know. The momentary relief that comes with completing a task that I was notified about is constantly being replaced with more tasks. There is no real relief and there is never an end to what needs to get done, or what should get done.
However, what I do know after two years is that I'm tired of letting the anxiety rule. My family deserves my quality time and quality for me, as I mentioned above, is my full attention.  Paying full attention to tasks, whether it is answering an email, playing with my children, or talking to my husband, is key, for me, and helps ground me in my day-to-day interactions.  It helps me be able to step away, guilt-free. Mostly.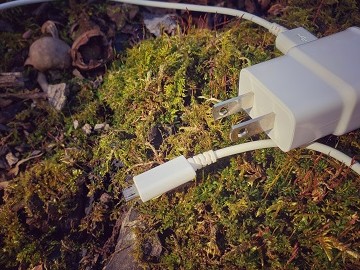 Mystery Reveal.
I'm sharing because I've learned how important stepping away is. Disconnecting from all the binging and notifications is vital to creating an environment where quality time and thereby romance are possible. So please don't stress about what you think romance should be or what you think quality time should be. Quality and romance are subjective and overused. I have found my definition of quality, but what is yours? What is it that you value? What is it that you and your partner value? Then replace "quality" with however you answered those questions. Tah-Dah! Now you have the beginnings of a truly memorable and "romantic" Valentine's Day! That's right, I brought it all back around.
Mystery decoded!

"Romantic" Suggestions.
Still a little panicky? Need a few suggestions to help create that memorable experience? We've got you covered. Below is a list of activities in and around our area that might help spark the romance, or at least provide the opportunity for quality time. It's up to you, how you use it.
Cuddling up in your king bed under a huge pile of blankets watching an old movie from when you first started dating.
Taking a scenic drive through mountains and farmlands and historic small towns.
Getting lost.
Grabbing a sandwich or burger from a local eatery and picnicking along the Blue Ridge Parkway, do it at night and add star gazing.
Spending the day in nature, walking, sitting, being.
Hiking a waterfall trail.
Horseback riding through the Blue Ridge Mountains.
Visiting local wineries, breweries, cideries, distilleries, sampling their selection and talking to the owners.
Wandering through cute little downtowns.
Savoring local fare.
Playing a game of cards or putting a puzzle together.
Staring at the crackling fire in your in-room stone fireplace.
If these suggestions sound like your idea of romance or a way to spend quality time, but you want to kick it up a notch, we'd be happy to assist.

Source: Photo by Katie Salerno from Pexels
Romance at Sugar Tree Inn.
We can provide the atmosphere and the environment, while you provide the romance. Bed and breakfasts have long been synonymous with romantic getaways and we know that many of our guests come here for that very reason. So, what makes Sugar Tree Inn different? Why should you choose us?
We don't try to sell you on something we're not. We are a rustic mountain lodge, and we are warm and comfortable and inviting. We are surrounded by nature, and up here we are able to keep the modern world at bay, just for a bit, to allow you time to truly relax and reconnect with yourself, your partner, whoever you are sharing this experience with. And if you want to kick it up another notch, we've still got you covered.

Source: Photo by Min An from Pexels
Rustic Mountain Romance.
This year we are introducing a "Rustic Mountain Romance" package. I will caution you, DO NOT get this package just because there is romance in the title and that means you can cross it off your list because you checked a box. Nope. Romance without thought or intention is meaningless. This package is here to enhance your stay, not magically infuse romance into it. Remember the whole quality time/romance link?
Disclaimer stated, here is what we can offer you:
Additional firewood. (Only during fire season. Unless you are in St. Mary's Cabin, which is gas logs. Sorry guys.)
Seasonal bedside floral arrangement from a local florist.
2 oz bottle of Sitronu bath salts. (Sitronu makes small batch, hand-blended, natural bath products.)
Assortment of misfit artisan chocolates from Cocoa Mills. (Misfit, as in, the truffles that didn't look quite so perfect. But we believe that even misfits need love AND they still taste amazing!)
Chilled champagne. (A Brut along the lines of Barefoot Bubbly brand, delivered to your room at your choosing. A reasonably priced, quality product.)
Breakfast-in-bed! Eggs Benedict with fruit, coffee, and juice delivered to your door at 9:30 am the morning of your choosing. (That's right, we let you sleep in a little AND you get room service.)

Wrap-Up.
And that's how we do romance mountain-style. For us, it's all about quality, fun and creating meaningful experiences. What's your version of romance? How do you spend your "quality" time? (PG, please. Your comment, not necessarily your activity.) We'd love to read your comments.
We wish you a fun-filled Valentine's Day however you choose to celebrate it and whenever you choose to celebrate it!
Until next time, we're looking forward to your stay!