Well, here we are again for another erratic installment of our blog. I know, I promised regularity, but the blogging Metamucil I was taking apparently didn't work, so I'm switching it up. I'll let you know how it goes.
However, as promised, I am delivering to you, loyal and new Sugar Tree Inn patrons alike, our super-secret, special, amazing baked oatmeal recipe. I know you're excited. I apologize for the delay. (That should be my tagline these days.) There was a little technical difficulty, mainly me not knowing how to blog or what a recipe plug-in was, which I still don't really understand and apparently don't need to understand, so on with the post.
Background
What is it with Sugar Tree Inn and baked oatmeal? Glad you asked. Russ and I purchased the Inn in December 2016 and the former owners had a baked oatmeal recipe that was synonymous with the breakfast they served. Inclined to carry on Inn tradition, we continued to serve baked oatmeal, plus who doesn't love eating a cookie for breakfast, which is how I described the dish to newbies. So, as fate would have it, I stumbled upon baked oatmeal a few years ago and it earned a place in the Fox cool-weather breakfast rotation.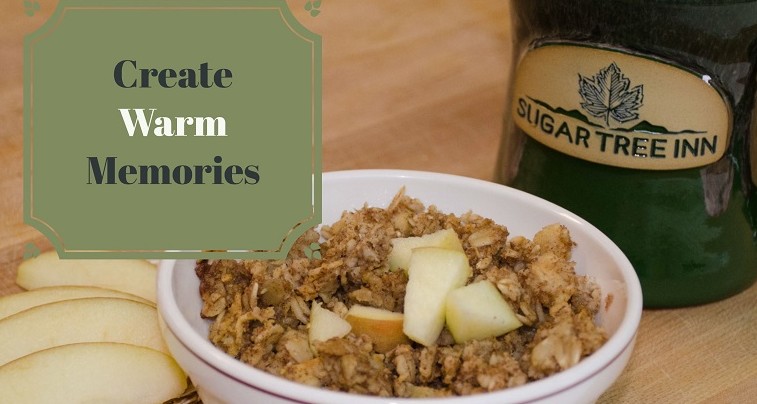 Well, the plan, a la our first blog post, was to serve a Sugar Tree Inn baked oatmeal recipe alongside the Foxes' recipe and run a taste test all year, tallying votes. At the end of the year, we would then reveal the winner and have a signature recipe. Very exciting!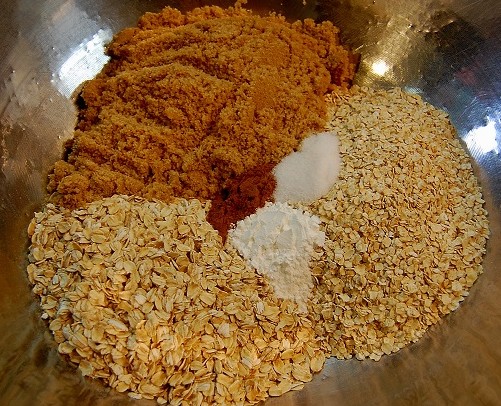 So, we started the taste testing as planned, but the contest began to take on a life of its own. We had great participation and our taste testers gave such inspiring feedback, that we couldn't resist meddling. By springtime last year, we had combined the recipes and started tweaking. As a result, we have a recipe we are really proud to serve because it is a collaboration with you; it is truly a Sugar Tree Inn recipe.
Below is our base recipe. Be forewarned, we still meddle with it from time to time, but we hope you will too. Tweak it to fit your likes. Add nuts, chopped fruit, chocolate chips, or a bourbon sauce. Live it up! Recipes are fluid that way.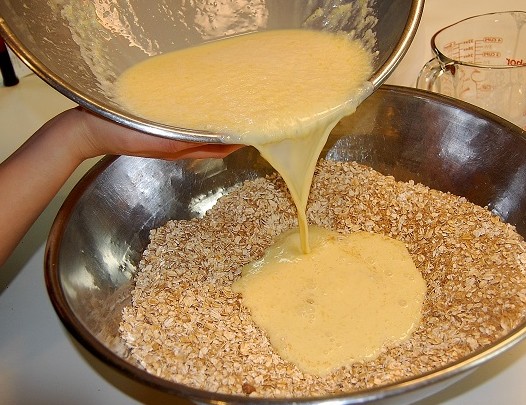 So that about does it.
Short and sweet this week.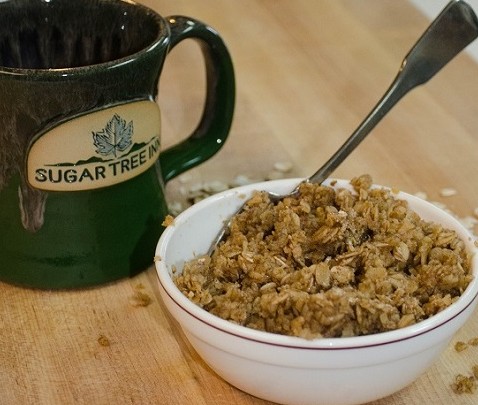 A Request
We are striving to incorporate our patrons into the Inn.  We want you to feel like Sugar Tree Inn is a natural extension of your home.  A place where you feel comfortable schlepping around in your socks and coming in the kitchen to grab a fork.  So…
Do any of you have a baked oatmeal recipe?  I would love to try some of your recipes and highlight them throughout the year on this blog and would love to feature yours. If you have a recipe you'd like to share, feel free to snail mail it, email, or post it to Facebook in the comment's section of this post, or a private message if your recipe is super secret. Hope to try your recipes.
We're looking forward to your stay!
Tip: If you want to print the recipe, just right click on the recipe below, save, and print. That way you don't have to print out the whole blog post and waste paper.
---