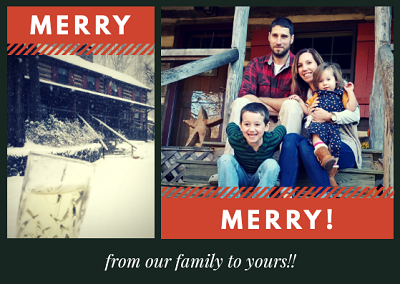 Just a quick little note. "From our family to yours." We hope everyone had a fun-filled and safe holiday season. We enjoyed some time off and offline time with our family, both on and off the mountain.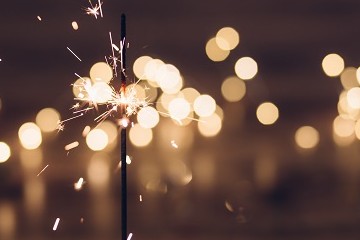 May your new year be prosperous! I love the new year. When I was younger, I saw it as a rather anticlimactic holiday. Such build-up to the ball dropping, and then, nothing. But with age, I now appreciate the new year as a time for reflection on the good, bad, and ugly of the previous year. And there are usually plenty of items in all categories.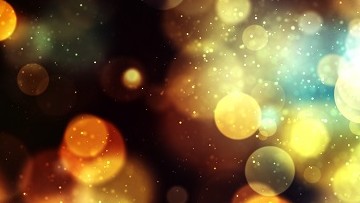 Gone are the days when I believed the new year would somehow magically transform me into a new person. But you know, I'm okay with that. I don't need or want a whole new beginning, but I love the opportunity to do a little adjusting, a little realigning. So that's what I use the new year for these days. I look at where we've been, where we want to go, and make adjustments. Throw out what didn't work and replace them with a few things that might work better.
So, with those ominous words in mind, we are looking forward to Sugar Tree Inn's 2019 Season. Don't fret too much, we aren't changing course, so much as fine-tuning what Sugar Tree Inn is at its essence. (And if you need a reminder of that essence, take a look at our recent blog.)
A few changes that we've already made for 2019 include:
Encouraging a Low-Tech/Digital Free environment while you're here. (Here's a little rhyme explaining.)
A new Friends and Family Rate. (See our January Newsletter for details.)
Winter Weekends with breakfast AND dinners included in your stay.
Introduction of a Rustic Mountain Romance package. (Details to follow.)
Closure of the Gray House. I know this one is a sad one, but the building needs a lot of love and we don't want that to impact your stay, so we have to close it right now.
And, come April, we will be partnering with a certain local eatery (GERTIE'S) Monday through Thursday to offer a warm dinner option during your stay. Delivery and insulated tote included.
Hopefully, our changes for the new year aren't too devastating. We have a few more items up our sleeve, but we are still fine-tuning those, so stay tuned. We hope to add a few new events to our line-up this year and as always, we are looking for ways to incorporate products and services from other local businesses into your stay at Sugar Tree Inn.
Well, what is your take on the new year?  New you?  New resolutions?  Talk to us in the comments!
And, again, we wish you and your family a merry and prosperous new year! We're looking forward to your stay!