New year. New owners. New website. There is all kinds of new going on at Sugar Tree Inn, so I thought what better way to talk about the new than on our new blog. I think you get the idea. Now, I know what you're thinking…What kind of changes are they going to make at the Inn? Will it still be the same place I love? Are they going to change the food? What about the baked oatmeal?! You'll have to read to the end to learn about the fate of the famed baked oatmeal.
So lets back up. In this first post, I want to bring patrons past, present, and hopefully future (I'm thinking positively.), up to speed. As many of you know, the former owners, Becky and Jeff Chanter, operated Sugar Tree Inn for approximately 13 years and are now retired. My husband and I purchased the Inn from the Chanters around the first of December and are in the process of figuring out how to be innkeepers. Please bear with us. But, so far, all our guinea pigs, I mean December and January patrons, have left with full bellies and smiles on their faces, which is encouraging to me and my husband. And now we are all up to speed.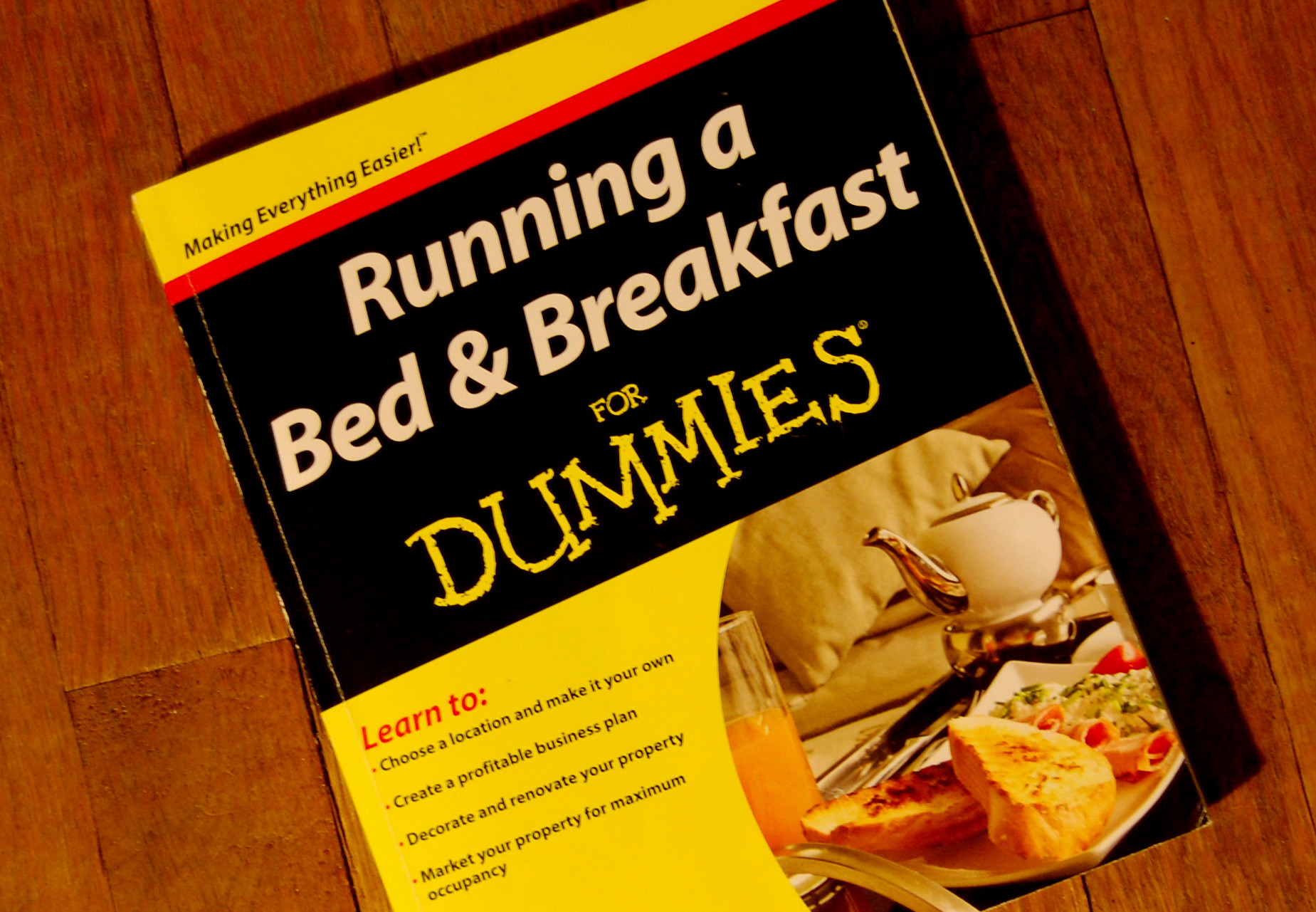 So, on to your questions.
What kind of changes are they going to make at Sugar Tree Inn?
Small things here and there, but most of our noticeable changes will be focused on spreading the good word of the Inn. My husband and I fell in love with the property. You obviously love the property, or you will as soon as you visit. So why would we change a good thing? We won't. In its heart of hearts, Sugar Tree Inn will always be a country mountain inn, and Russ and I embrace its essence. We will however be more involved with social media, hence the new blog. You will notice more posting on Facebook, which you should definitely follow and like us, oh, and comment. We will also be posting on Instragram. If you're not sure what that is, just think pictures with minimal words and hashtags. (Don't worry, I'm still figuring that out too.) And who doesn't want to see beautiful pictures from around our property? So other than trying to reach more patrons, you probably won't notice too many drastic changes around the Inn anytime soon.
But just wait until spring. Come spring we do hope to excavate some of the original hiking trails around the property and create new ones with varying difficulty levels, which will take some time. Also in store this spring, reviving Sugar Tree Inn's long lost herb garden and tidying up garden beds, transplanting, planting, and thinning. There are an infinite number of outdoor projects to choose from, all in the name of enhancing the existing property layout. Again, no major changes, just some minor face lifting.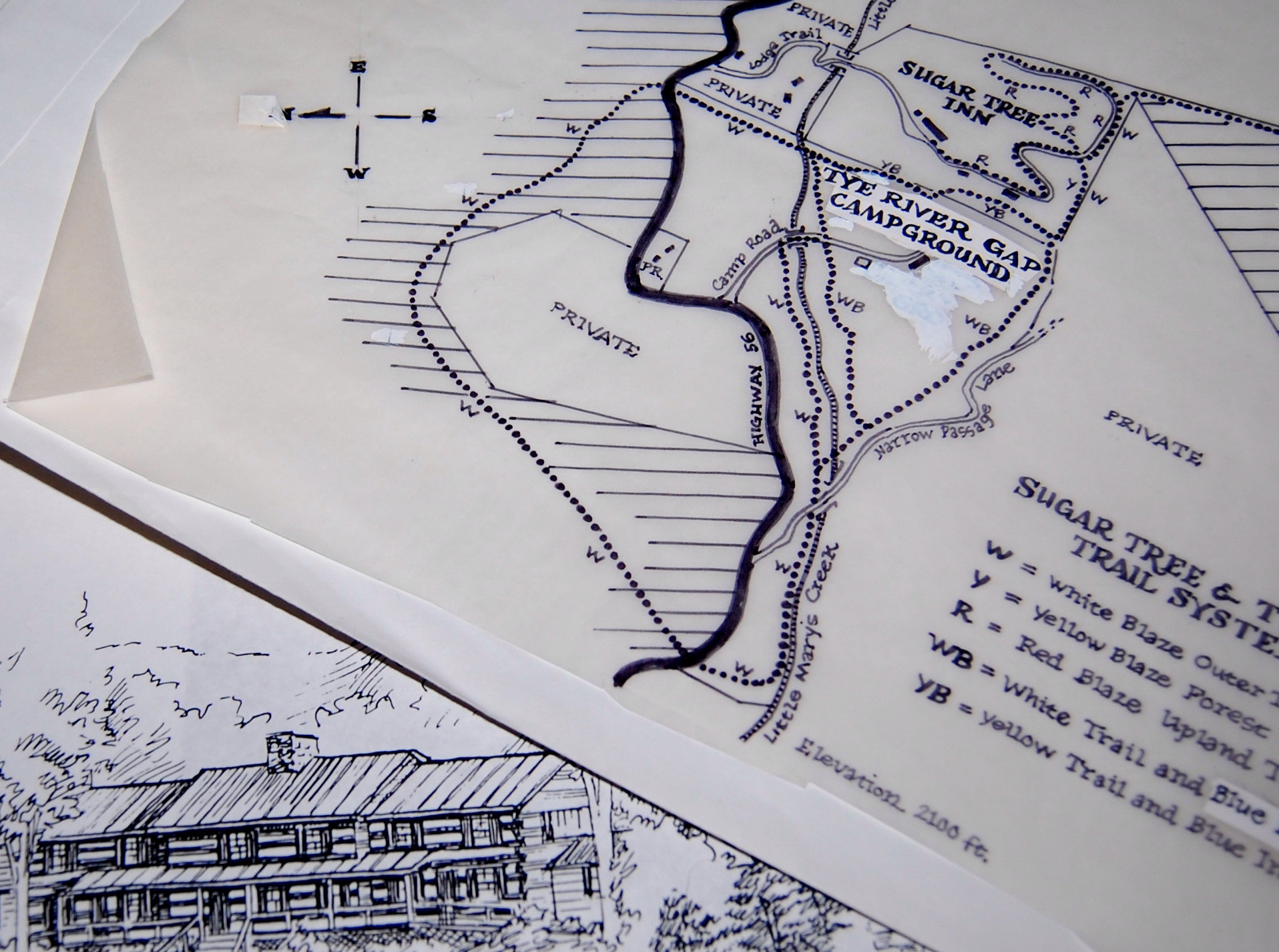 Although, one major change we are beginning to phase in now is a new menu. This was a difficult decision for me and Russ because the Chanters created a menu that many of you enjoy and are used to. However, Russ and I have decided that being a country inn, we want to serve more down-home food selections. Think homemade chicken pot pies, cheesy meatloafs and loaded mac and cheese. Just good food, with some flare, maybe an unexpected seasoning or an unusual presentation. We also will do slightly more elaborate menus around the holidays. Check out our special Valentine's dinner menu, which we will serve February 11th and February 18th. Russ, who will be doing most, if not all of the cooking, has restaurant cooking experience and is great with presentation and flavoring. We are finalizing our new menu items, so look for changes soon.
Another change to the Inn that I will briefly mention is our family. If you have been patrons of Sugar Tree Inn since the Chanters' ownership, you may know they have three children, the youngest two were teenagers when Becky and Jeff began operating the Inn. During recent years, the Chanters' grandchildren could be seen around the property or serving you dinner rolls. I'm mentioning this because Russ and I have two small children, a four year old and a four month old. We are not your typical innkeepers. We are both under 40 years old and have a young family. I often wear our youngest child in a baby carrier (She is usually sleeping.) while working and interacting with patrons and our oldest can often been seen running around with Russ restocking firewood and tending to maintenance issues. But please rest assured that we do not let our children, well our four year old, run wild around the property unsupervised. We strive to respect everyone's boundaries when patrons are present. However, our children will be with us to varying extents while we work and interact with patrons. If you are here to escape all thoughts of children, this may not be the place for you. If you are here to simply escape your children, then come on down. If you are interested in being a surrogate grandparent for the weekend, let's talk.
So there you have it. A little about the new, the old, and hopes for the future. Sugar Tree Inn is an amazing property and we feel fortunate that we were able to take this opportunity for our family. We look forward to meeting you.
Oh wait…the baked oatmeal. How could I forget? Here's the deal. I love baked oatmeal! I discovered baked oatmeal about five or six years ago and I haven't looked back. You either love it, or hate it. If you hate it, please stop reading now. If you love it, then we are that much closer to becoming friends because you understand that baked oatmeal gives you an excuse to eat a giant, warm oatmeal cookie for breakfast under the guise of health. Oats are healthy. So, this summer I tasted Becky's baked oatmeal, and it was delicious. I too have a baked oatmeal recipe that I think is delicious. How do I decide which one to serve? Answer: I don't. You do. We are gong to do a blind, baked oatmeal bake-off. Patrons can decide which baked oatmeal they prefer and the oatmeal with the most votes at the end of the year will become the Inn's signature breakfast item. Don't worry, it's been Becky-approved. No one's feelings will get hurt. In fact, you will be doing me a favor; one less decision I have to make.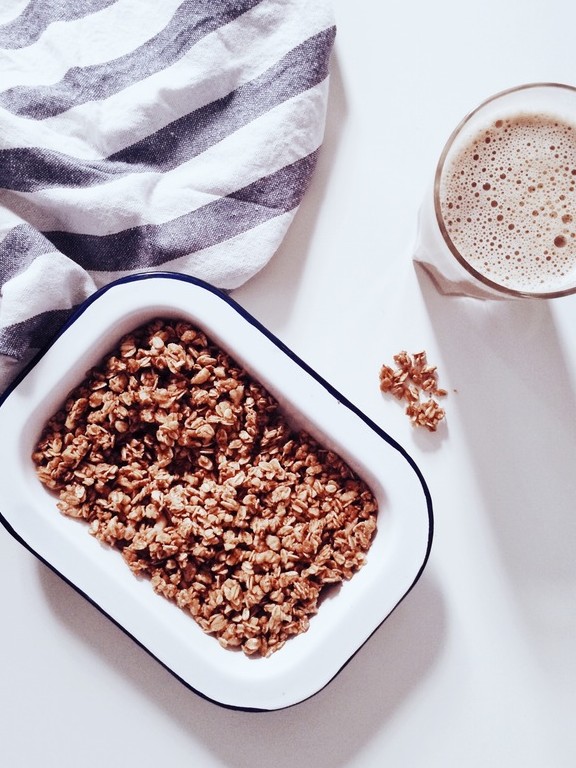 So let me explain the contest a little. If you would like to participate in the taste test, then when you book your room online, enter BAKEOFF in the notes section. If you call to make a reservation, just mention the baked oatmeal tasting. Then, during your stay, come breakfast time you will be presented with two baked oatmeals: A and B. You taste. You vote. You're done. I will keep track of the results and post the outcome at the end of 2017, giving patrons a whole year to come see us and cast a vote. We may also do a big promotional baked oatmeal bake-off one weekend in the spring, but we haven't decided just yet. (Did I mention when you own a business, there are hundreds of decisions to make on a daily basis?) And for those who are interested, I will post ongoing results in our monthly newsletter, which you can sign-up for at the bottom of our home page on our website. So that's it in a nutshell. The baked oatmeal will stay, but you get to decide.
Well, I hope after reading this post you are as excited as Russ and I about the future of Sugar Tree Inn. I've mentioned some of the changes we see on the horizon for the Inn, but I'd love to hear from you about some of the things you hope won't change at Sugar Tree Inn. Why do you love the Inn? And if you have yet to venture up the mountain, what is something you are looking forward to during your future visit at Sugar Tree Inn? We're looking forward to your stay.