I know, I know, Christmas before Thanksgiving, but I didn't want you or your friends to miss a great opportunity to slip away.  If I waited until after Thanksgiving to tell you, you may already have plans. But if you are interested in escaping the frenetic pace and noise of the city and experiencing a rustic Virginia Christmas in the mountains and small village communities that lay below, then mark your calendars for December 7 – 9, 2018 and make your way to Northern Rockbridge County.
Begin your get away by pulling into one of Northern Rockbridge County's three bed and breakfasts. Whatever your flavor, we've got it.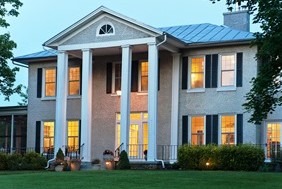 Are you partial to historic manor homes with modern amenities? Then Steeles Tavern Manor Bed & Breakfast is the place for you. Steeles Tavern Manor sits on 50 picturesque acres with a spring-fed pond, walking grounds, babbling creek and mountain views accenting the property. All five guest rooms which are named after the innkeepers' love of wines have pine wood floors, gas or electric fireplaces, TVs with HD satellite, WiFi, plush robes and double Jacuzzi tubs in most of the rooms. Individual cabins are also available if you'd like a little more privacy.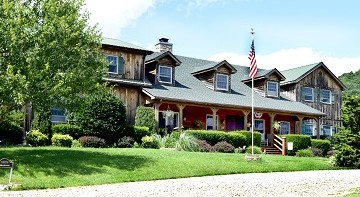 More interested in a countryside setting that's pet-friendly? Fox Hill Bed & Breakfast fits that bill. Fox Hill is situated on 38-acres of peace and quiet, surrounded by farmland with numerous walking trails to explore your surroundings. The four guest rooms all have king beds, pine walls, fireplaces, HDTVs, and beautiful views of the Blue Ridge Mountains. Whirlpool and Jacuzzi tubs are available in some of the rooms and one room will actually let you stargaze from the comfort of your own bed. Fox Hill also offers two kitchen suites if you'd like a little more room and access to a few more creature comforts.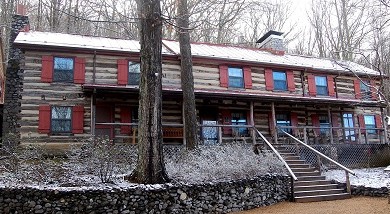 Still not quite your ticket? Are you looking for something a little more off the beaten path, maybe a rustic mountain lodge? Then you need to visit Sugar Tree Inn which offers rustic and relaxed accommodations. The Inn is nestled 2800 feet up in the mountains and the spacious rooms are complete with king beds, wood burning stone fireplaces, and amazing views of the Shenandoah Valley and the surrounding Blue Ridge Mountains. The Inn will also provide dinner for guests that weekend with advanced reservations from a select menu.
Whichever lodging you choose, we can guarantee you'll get mouth-watering home-cooked breakfasts, friendly and gracious innkeepers and beautiful views. Northern Rockbridge County provides the perfect opportunity for you to reconnect with someone special and fortify yourselves for the coming holidays.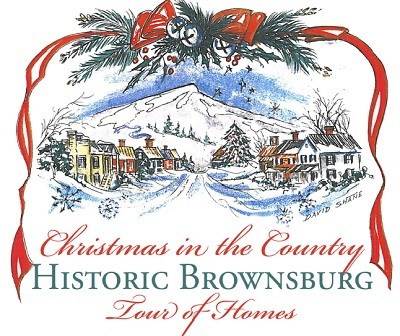 After Saturday morning's generous breakfast and endless coffee, set off to explore the time-capsuled town of Brownsburg. On December 8th, the historic country town will host its Christmas Tour of Homes which includes five homes, the Brownsburg Museum, and Wade's Mill. Travel back in time to the days when horse-drawn carriages dominated the roads and experience Christmas country style in this small community. Advance tickets are $20 but are available the day of the tour for $25. A catered lunch by Full Circle Catering will be available for $13 per person.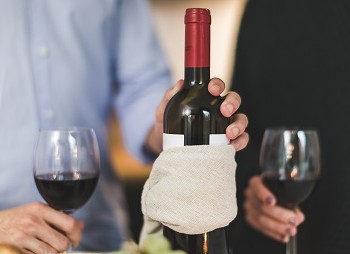 Once you've toured Brownsburg's historic homes and cabins, travel through Rockbridge County's bucolic roads, maybe stop off at one of our three vineyards for a tour. Rockbridge Vineyard (Open: 10am – 6pm), Jump Mountain Vineyard (Open: 11am – 2pm; Hint: Bring your ticket stub from Brownsburg and receive a discount on purchases!) and Lexington Valley Vineyard (Open: 12pm – 4:30pm, Please call before you head out, 540-462-2974).  Any of these vineyards would love to show you around and talk to you about their wines.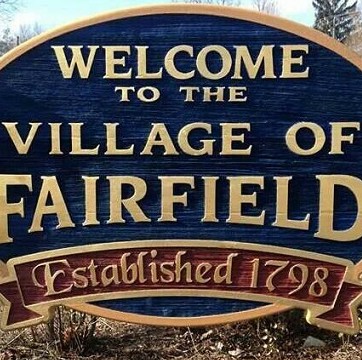 After you've talked to some winemakers, continue your scenic drive into the Village of Fairfield. On Saturday, December 8th, the businesses in this quaint village will host a Christmas Open House. Shop at 3 Seasons Antiques, The Quiltery, and Fairfield General Store and discover the unique character of this Virginia Village. Before you leave, don't forget to visit the Computer Doctor to tour and vote on the Village's tree display. Votes are $.25 with proceeds going to the local winter jacket clothes closet at the county elementary school.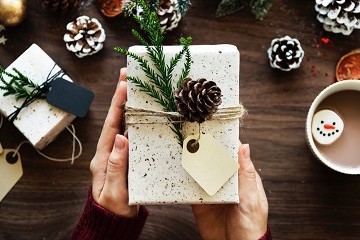 Afterward, continue south on VA Route 11 right into Lexington where you will be greeted with small town charm and historic beauty. Finish up your Christmas shopping in Lexington's eclectic mix of art, outdoor gear, kitchen wares, jewelry and more. Then top the night off at the classic Southern Inn, which offers contemporary American cuisine in a casual elegant setting. Looking to be a little more social, then try Haywood's Piano Bar or The Palms.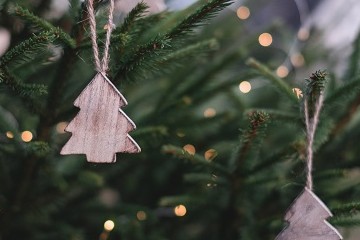 Sunday morning, the innkeepers will prepare another hearty breakfast before they send you on your way, refreshed and ready to take on the holiday season. But before you leave our neck of the woods make a final stop on your way home at our local tree farm: Ridge Road Ranch Christmas Trees, which is just a few miles off the interstate. So, stop by and cut down the perfect tree to round out your perfect Virginia Mountain Christmas weekend.
Alright, so what did I miss? What are some of your favorite things to do in and around Rockbridge County in the winter? What does your perfect Virginia Mountain weekend look like?
We're looking forward to your stay!